Blog

>

Search for young talents to join our dev team
OSKI search for developers.
Published: December 11, 2020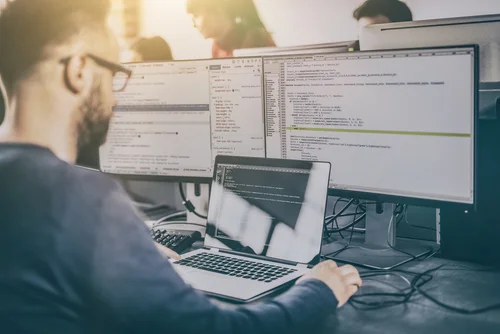 We search for young talents to join our dev team...
Necessary skills
As the successful candidate, you are a self-starter and a team player, with some experience in Microsoft.Net Framework (.Net Core).
Must be comfortable with technical English and able to fully understand technical requirements and communicate back.
Requirements: C# (1+ years experience) Net Framework/.Net Core (1+ years experience) RDBMS (1+ years experience) Object-Oriented Development (1+ years experience) Design Patterns Experience
Candidate must possess at least three of the following competencies: .Net Core, Asp.Net MVC, JS ES 2015 Vue.Js (preferred)/Angular/React, Git, MS SQL, Babel.JS/Webpack/Node.JS
What we expect
Write efficient, maintainable code that conforms with clients' software development standards
Work independently and/or within a team environment Commit to completing tasks and projects on a timely basis and on budget
Stay in constant communication with the lead and project manager on progress, issues, and team-coordination
Ability to logically breakdown the larger tasks into smaller manageable milestones and provide accurate time estimations for each
What we offer
competitive salary,
bonus system,
continuous professional competencies development and professional growth opportunities
Don't forget to share this post!