Blog

>

HRM system "CRM00" for IT companies
HRM system "CRM00" for IT companies
Published: February 10, 2023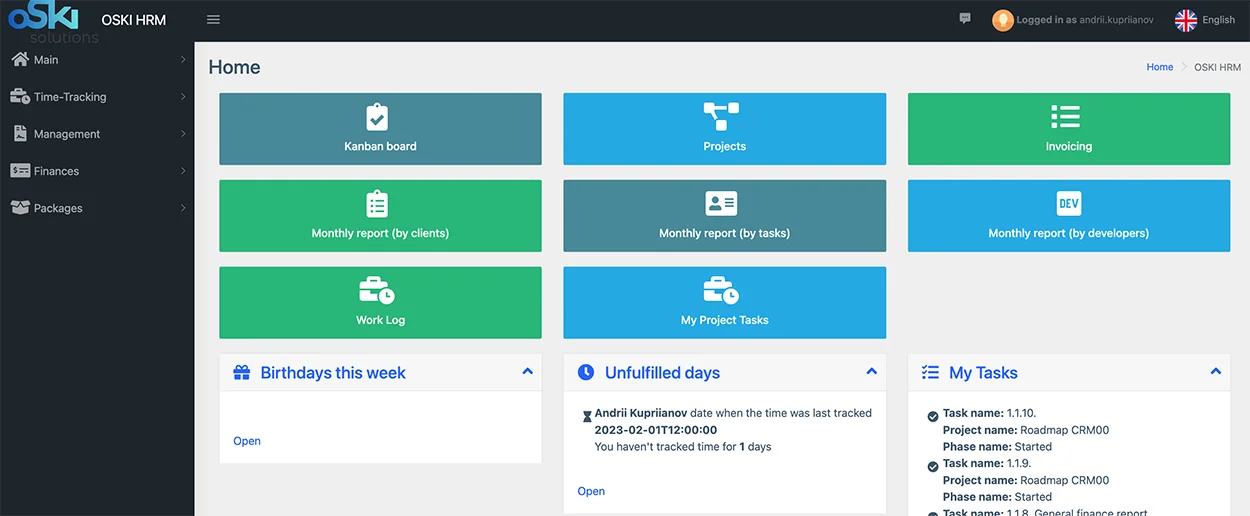 Most IT and product companies use different systems for tracking time, and calculating the finance data, can't analyze all time spent by their team on different projects. Therefore, they have difficulties with:
switching to different systems;
forecasting;
managing projects;
distribution staff by projects;
make decisions based on real data;
generation of management reports.
The human resource system CRM00 was created for solving problems in managing staff. The system includes functionality for managing projects, finance, and human resource for IT and product companies.
8 big block functionalities that you can find in CRM00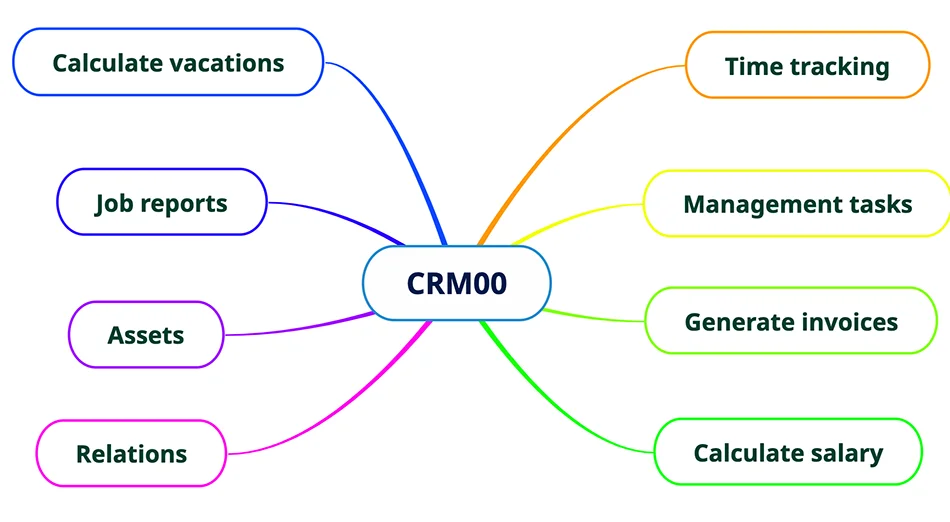 Relations - the main section for creating different accounts for employees, clients, companies, and partners.
Time tracking system - each employee can track the time, that they spent on tasks in projects.
Management tasks - project managers can create the projects, KANBAN boards with different phases, and settings for managing these phases. All tasks and boards include name, type, priority, assignee, due date, description, comments, release, history changes, etc.
Generate invoices - consist of the bank's settings and functionality with generated invoices for employees and clients.
Calculate Salary - a section that helps accountants automatically calculate salaries for employees based on offers and tracking time. Functionality includes a bonus system, compensations, and premiums.
Calculate vacations - that part of the system include an auto report that calculates days for vacations and sick days of employees. That functionality helps managers save information about sick days and available days for vacations and compensations. 
Job reports - analytical part of the system, that include different reports by clients, projects, employees, and tasks. An additional part of the reports includes the ability to provide access for clients to get reports by tasks and developers, who work on their projects.
Assets - section can allow saving all own assets for the company (laptops, gadgets, equipment, etc.).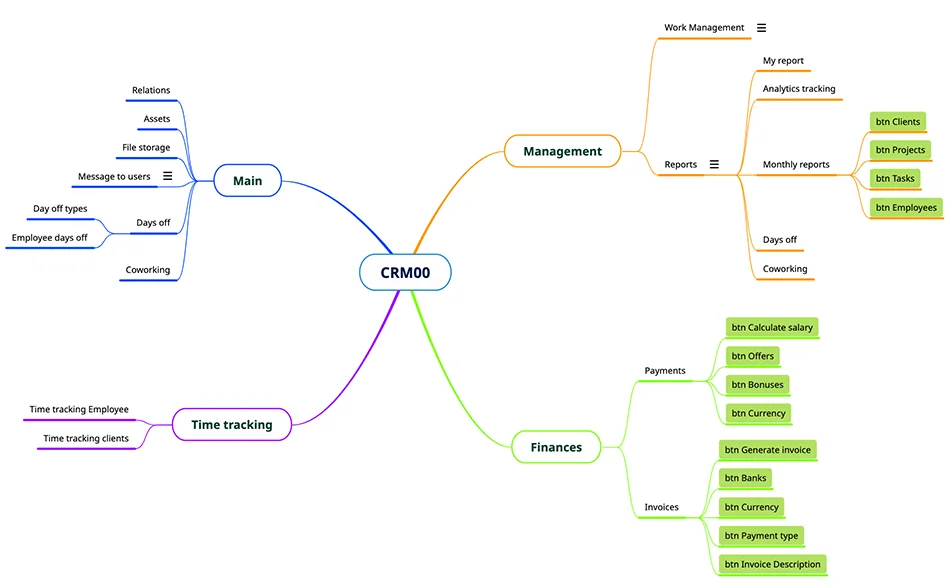 Backoffice customized features
switch on pagination;
fields validation;
templates for table rows;
notification templates;
email templates;
minimum widths for grid column;
fields and grid type;
default value for the date field;
create relations between dropdowns;
customizable additional grid actions;
generate basic reports for grids;
integrate change tracking;
customizable menu;
customizable grid display columns;
customizable access control (regular user, client, supervisor, admin).
You won't lose any minutes that your team spends on tasks and you get analytical data about the profit of your business.
Don't forget to share this post!